Pss Pss

Compagnia Baccalà / Switzerland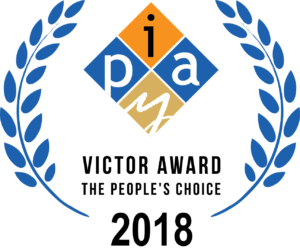 Two modern-day clowns, Simone Fassari (him) and Camilla Pessi (her), play out their hilarious and unique pas de deux through the universal language of gesture and look. Without a single word being spoken, these two characters sweep us up in a timeless and award-winning performance with all the seriousness, innocence, and unkindness of the human condition.
Pss Pss has been performed over 800 times, in over 50 countries, and on 5 continents, to huge acclaim. Winner of 13 international prizes.  An hour of happiness. Don't miss it!
Suitable for all ages from 9 years old.
"★★★★★  The audience are in hysterics. Inventive and exciting, this couple of clowns will have you laughing long after you have left the theater." –Broadway Baby

"★★★★★  Extraordinary, riveting, infectious. One of the most magical shows on the circuit." 
–The Stage